Professional teeth cleaning
Prophylaxis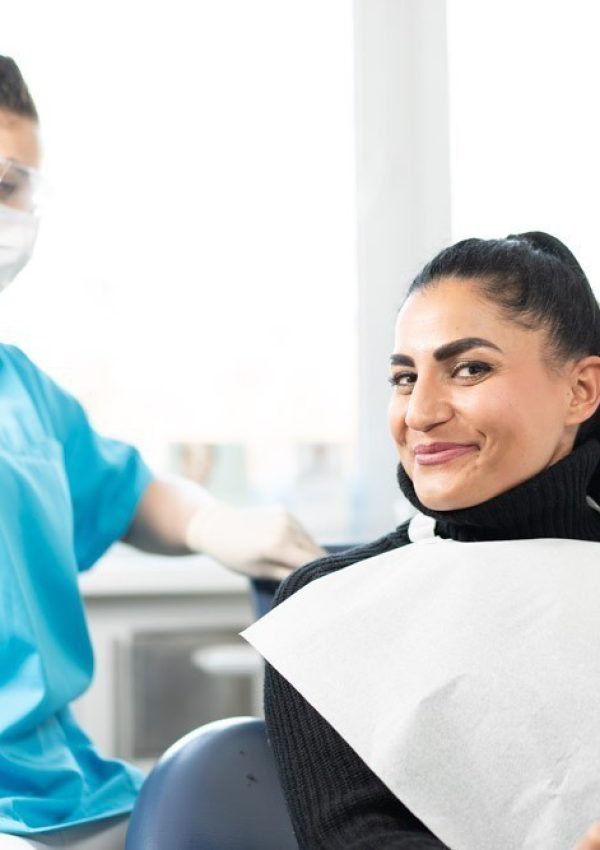 Prophylaxis - The best way to avoid pain and costly treatments with professional tooth cleaning
It is not for nothing that professional teeth cleaning is part of "prophylaxis" - in other words, prevention. After all, regular professional dental cleaning is the most effective protection for having healthy and beautiful teeth for a lifetime. In addition to optimal care, you always have a high level of security for your dental health with a prophylaxis treatment due to precise checks and ideal advice from our team. In addition to professional tooth cleaning (PZR), a prophylaxis treatment also includes other services.
A prophylaxis programme can include the following services:
- caries risk test, bacteria determinations
- professional teeth cleaning
- periodontitis STOP programme
- preventive programme for children
- pregnancy counselling
- nutritional counselling
- treatment with Air–-Flow®
- prophylaxis
Individual prophylaxis for children and adolescents
According to the law, children between the ages of 6 and 18 are provided with individual prophylaxis at the health insurance fund's expense. Parents should take this first step together with their children, because this way they can already prepare them for a responsible treatment of their teeth.
This prophylaxis includes, among other things:
- professional teeth cleaning
- fluoridation
- fissure sealing
- education and practice of brushing techniques
- individual recommendation of dental care products
adult prophylaxis with Air-Flow - professional teeth cleaning with sandblasting, gentle and painless
Air–-Flow® is a gentle procedure for removing particularly stubborn plaque (nicotine, coffee, tea). Even the most "practised" patient is never able to clean the teeth 100 %. So plaque and food residues remain especially between the teeth (interdental), which eventually leads to increased tartar formation and, especially in smokers, to the formation of dark plaque and also bad breath.
 Most toothpastes with a whitening effect actually abrade the tooth and thus damage the enamel. By having your teeth professionally cleaned by a dentist, plaque can be removed effortlessly and usually painlessly.
This is done with an Air–-Flow®device a powder-water mixture is sprayedonto the teeth under compressed air in a similar way to sandblasting in industry, so that even stubborn plaque is removed efficiently and gently. Air–-Flow®treatment takes about 20-30 minutes, is not painful and not very expensive. In case of heavy plaque build-up, a quarterly cleaning is recommended.
A healthy and balanced diet can lead to an improvement of dental health. Today's dietary habits, e.g. frequent consumption of sugary foods and drinks (the saliva's ability to repair itself is lost) combined with poor dental hygiene, can cause double damage to teeth and gums. That is why we advise you in our dental practice in Berlin Mitte on how to avoid the dangerous acid attack on your teeth.